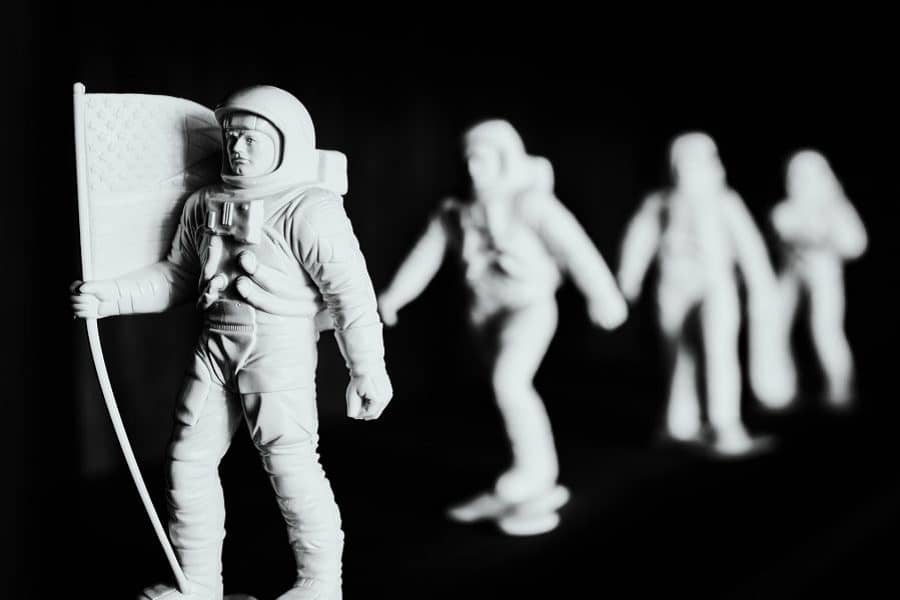 Creative Coaching with Compassion & Empathy for Yourself and Others
WHY CONSIDER COACHING?
Coaching is increasingly being considered an important aspect of professional development – a quick web search will back this up.
Coaching more than just asking questions and reflecting. Coaching skills involve active listening, encouraging greater communication, awareness creation, goal setting, action planning, and accountability. These are accomplished through conversation and supportive guidance, followed by action and then reflection in order to create growth.
There is a cyclical process of asking questions, observing and unpacking responses, creating points for action, which will lead to either success or further challenges, which prompts further questions
Don't be concerned – there is a limit to this. Once we hit the deeply insightful and powerful prompts we can build on those to create a plan to refresh your outlook on life and business. Once we understand what you really want, that where can truly start on the new story for you.
On offer is not simply "life" coaching
It's impossible to separate life from work and often difficult to leave work out of life.
What I offer is a hybrid blend of coaching to ensure you get what you want from working with me.
Our work together will not be limited to scheduled sessions. You will be able to contact me as and when you wish to discuss any more immediate relevant challenges.
You will leave with self-sustainable tools to use to achieve your goals. What I don't want is for you to feel inspired to make change in sessions only to stumble over obstacles back in your world and feel frustrated.
You will also receive a full Lumina Leader Portrait which will uncover four aspects of your personal leading style:
Leading with Vision
Leading through people
Leading to Deliver
Leading with Drive
This helps both of us work out what your strengths are and where there are areas to develop. This forms the foundation of the coaching you will receive.
Lumina Leader Portrait
Paint a picture of your leadership style:
Your way of being; your way of leading
Leading with Vision
Leading through people
Leading to Deliver
Leading with Drive
START YOUR NEW STORY
Book a free discovery call
WHY CONSIDER LEADERSHIP COACHING FROM SCÉAL NUA COACHING?
Let's start with a seemingly simple question
What do you actually want from 1-2-1 coaching?
I will be upfront with you – other organisations have approached me saying they're looking for a business coach and then say they want to focus on processes and systems.
If that's you, then I'm not for you.
I can and probably will look at how your systems, processes and communication strategies are supporting (or hindering) your success but for me coaching is about understanding the individual humans involved – understanding what they want, why they do and say what they do and say, how they communicate and interact with one another. Then unpacking all we discover, helping to create new perspectives to see yourself and the business in a different light and with a foundation of understanding, acceptance and empathy.
Surely it's important to find a coach to work with who can quickly come to understand you, how you think and how you like to work?
Has your organisation enforced a cookie-cutter corporate coaching program on you?  Do you feel it's stifling creativity rather than encouraging it?
There are countless coaches out there – endless sites talking about transformational change, high potential, high-performance development for you and your teams in their own coaching programs. Lots of coaches telling you what they think you want.
I don't want to be like other coaches.
I don't know what you want until I speak with you.
Sure, I can (and have tried to) use a number of tools to research search engine keyword popularity or trawl through a thousand news items looking for confirmation bias on what "the majority of leaders" in "X survey" say they want. But, honestly, that feels… Well, it doesn't sit entirely right with me. It certainly gets rather bland after a while.
Do you want bland?
Does anyone ask what you want?
Let's start with that question and explore your responses. Your response will probably (hopefully!) include aspects of positive change for yourself as an individual and as a leader, for your business and your teams. There will be plenty to unpack, rearrange and work out better ways of being as well as doing.
As Lumina Learning's own taglines state – it's about treating yourself and your staff as human beings than as human doings. 
In a world where executives and companies face countless challenges, it's important not lose sight of the humanity within each an every one of the people who work for and with you. Enabling everyone to have their individual voice and agency is an important aspect of modern leadership.
Coaching can be truly transformational; far more so than people initially believe. But only with the coaching skills and ability to deeply, consciously and actively listen. Add in the ability to ask the right pertinently powerful questions to discover to the real underlying understanding your needs, your hopes and wants.
I work with clients to create a safe and non-judgemental space to encourage clients to open up comfortably. Knowing you're in that safe, non-judgemental space in which to work is where deep transformation will occur.
LIBERATE GREAT LEADERSHIP through human to human understanding
Leadership coaching is a co-created process
I will not tell you how to solve your issues or give you a predetermined blueprint to reach your goals. In doing the work: asking questions, observing and exploring responses, exploring the issues, examining your organisational and behavioural systems and patterns, and reflecting on the roles you play in your story – this is where actual transformation can start to occur.
Understand your self (yes, two words – your self) and those you lead: you hold your greatest resources within you and I look forward to helping you to uncover and utilise those resources to help you guide yourself to the best outcomes for you, your teams and your business.
Search for different, more consciously creative ways for leaders and organisations to fulfil the promise and potential of their purpose on their own terms
What leading others is essentially about
Leadership is about getting the best from your people and teams. Great leaders have a significant impact on individual performance and group performance to elicit successful organisational performance utilising high emotional intelligence. The four aspects of leading which your Lumina Leader Portrait will uncover are:
Leading with Vision
Leading through people
Leading to Deliver
Leading with Drive
Create a great place to work where goals are achieved, people's talents tapped into, diversity is welcomed and everyone's contribution valued is at the heart of inspirational and effective leadership
COACHING WITH ME
My clients have included start-up founders, corporate Directors, senior leaders, Project Managers. From creatives to pragmatic programmers strong minded people, visionary people and also those of a more quiet, introverted, cautious and/or sensitive nature from organisations of a range of sizes.
My coaching approach is practical, yet humanistic, reflective, supportive yet challenging.
You will receive a professional, personal coaching service whilst helping you to understand the threats and opportunities to running a successful business.
I won't just make myself available during scheduled sessions, but you will have access to my coaching and perspective between sessions as and when you feel you could do with exploring a question or challenge as it arises with someone not "in the loop".
I want you succeed and want to help you learn how to think with a different perspective.
My coaching methodology utilises the ever popular and easy to understand GROW model:
Start with what you want – your Goals
Look at your Reality – your current circumstances taking into account personal and professional environment
Discuss the Opportunities for change and create effective action points and strategies to instil that change
Acknowledge and relish with "Wins", the successes you have however big or small – something which is easy to forget to savour
I am a qualified NLP Practitioner and a qualified Lumina Learning Practitioner for individual Spark Portraits, Leader Portraits, Sales Portraits and Team Portraits (which collate Spark Portraits into a team personality – learn more on the Team Coaching page)
I can pull on NLP, CBT and a range of other sources as well as my own perspectives to be your trusted advisor and guide to success on your own terms
If you are reading this, and it resonates with you then book a call with me to decide whether we are a good fit for your needs
Have an idea of what you want to change and why. If you feel stuck on that, then I can still help you discover the shifts you need on that quick call.
START YOUR NEW STORY
Book a free discovery call
I care about your success
Starting and enduring life coaching can provide many positive, encouraging and life changing results – otherwise why do it?
It does take an amount of time, mental effort and emotional energy in enacting change. During the process of starting a new story for your self, you may strive, stumble, fail at times.  It can be disheartening, but we will strategize and build a bespoke action plan together. I will guide you to guide yourself to attain the results you want to achieve in your personal and professional life.
Are you ready to commit to those changes?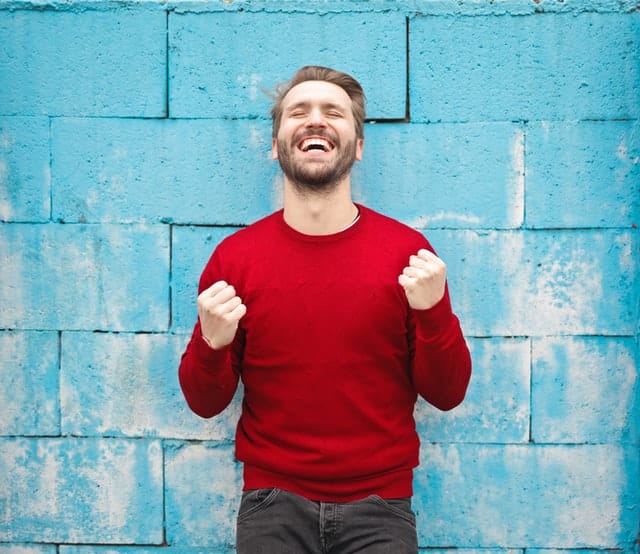 A step by step guide to working with me
BOOK A CALL
Every good story starts with a call to action. Naturally I need to understand your story and why you want a change
TAILORED PLAN
We will create a tailored plan to achieve the results you desire
GET COACHED
Over the course of our agreed time together, you will learn how to unlock your own potential
ONGOING SUPPORT
Even once you feel you've learned enough, you can receive ongoing support for new challenges
Things to ask in hiring me
Do we click?
The perfect life coach is only perfect for those they connect on an empathetic level with good chemistry and candour. Not every coach is for everyone.
To get the best results for your time, effort and money it is imperative you feel comfortable discussing potentially sensitive, personal, private subjects. Otherwise it runs the risk of reinforcing the challenges you are facing which is no good for anyone.
Are you ready? Are you serious about making your desired changes?
Change takes effort and it never goes according to plan.
There will be times when plans don't go, well, according to plan. One of my roles once hired by you is to help you work out ways in which to overcome those failures and to become more confident and resilient in dealing with obstacles.
Can you make the time and effort on a weekly and daily basis to make real discernible changes to your life?
You have to find time out of your daily life in to commit to change your quality of life – depending on your own personal circumstances this can in itself prove to be difficult, but if you want to realise you goals, something has to change. Ideally, those around you will support be able to give you the freedom to take steps to implement your plan of action.
The period of time we will work together depends mostly on you and your goals. I find most life coaching clients will work with me for two to three months. It is possible to realise change within a month, and 6 months for most individual coaching clients tends to feel too long. As with everything, it depends on your personal circumstances.
SUBSCRIBE ON SUBSTACK
Get weekly prompts direct to your inbox
Where I write as "The Hermit Coach"
Articles for a range of topics including coaching, communication and business
ARTICLES
Articles and essays on a range of topics including mental health, creativity, behaviours, communication, psychology and dealing with change amongst other topics