Refresh, realign, rebuild.
Create your new story
Much has changed in recent years. If you have felt shifts in life and work perspectives, you may be looking for a more balanced way of being, with more understanding, compassion and acceptance. You feel something has to change.
Making a decision to start a different story for your life can be arduous, and it's easy to feel like you're not making progress towards your goals.
You want to find your voice, direction and drive while remaining aligned with your core values.
Whether you're an individual, a leader or want your team to communicate and create more effectively, let's talk about how I can guide you to unlock creativity in achieving those goals
Explore your unique strengths, dismantle your personal barriers and take your next steps with confidence
Enhance your leadership skills, develop a new purposeful perspective with realigned values for your business
TEAM COACHING
Develop your teams and create a collaborative, communicative and supportive culture to help your organisation innovate and grow
From designing a tailored plan specific to your goals through to providing ongoing support once our initial time together has come to an end, I want to help you to achieve and will support you every step of the way.
On offer is not simply "life" coaching or "business" or "team" coaching as it's impossible to separate life from work and often difficult to leave work out of life. What I offer is a hybrid blend of coaching to ensure you get what you want from working with me.
Our work together will not be limited to scheduled sessions. You will be able to contact me as and when you wish to discuss any more immediate relevant challenges.
You will leave with self-sustainable tools to use to achieve your goals. What I don't want is for you to feel inspired to make change in sessions only to stumble over obstacles back in your world and feel frustrated.
Empathy, understanding, compassion without denying the drive you have to achieve
Draw on creativity: All humanity has the ability to create yet many of us don't use it. Whether it's showcasing your business to investors, writing irresitible sales copy, or demonstrating your worth for a payrise, I love to help inspire others to unlock that ability to think and create
Work with me to create your new story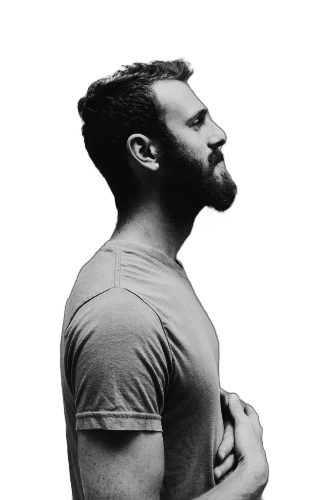 A step by step guide to working with me
BOOK A CALL
Every good story starts with a call to action. Naturally I need to understand your story and why you want a change
TAILORED PLAN
We will create a tailored plan to achieve the results you desire
GET COACHED
Over the course of our agreed time together, you will learn how to unlock your own potential
ONGOING SUPPORT
Even once you feel you've learned enough, you can receive ongoing support for new challenges
with a portrait visually showing how your behaviours and communication preferences can change depending on your levels of stress
Lumina portraits available for individuals, leaders, sales and even teams. A full suite of tools to help your business performance.
Using Lumina Portraits for every team member, help them understand themselves and their colleagues communication styles across different levels of stress. Enable them to communicate with more compassion and clarity with your diverse set of unique humans to increase their work satisfaction and effectiveness
Free methods, tools and exercises to help you with challenges to a more balanced, rewarding life
SUBSCRIBE ON SUBSTACK
Get weekly prompts direct to your inbox
Where I write as "The Hermit Coach"
Articles for a range of topics including coaching, communication and business
ARTICLES
Articles and essays on a range of topics including mental health, creativity, behaviours, communication, psychology and dealing with change amongst other topics